Second Season ~ 2007
Season 2 – April 2007
The only variety of Lavender that did not do well over the winter of 2006 was Sweet Lavender. Basically it turned dark and died….root rot I believe. This is how the Lavender that has been in the ground from June 2006 to April 2007 looks before shaping it.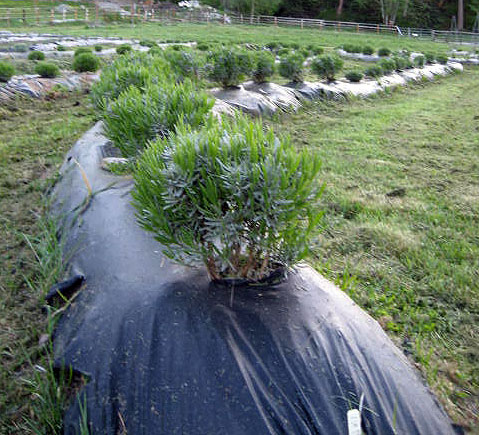 ~
This is how it looked after shaping it in April 2007
I ordered another dump truck and a half of dirt from Penn Cove Farms in 2007 only this time I ended up with their Native Screened Topsoil which definitely has more organic material in it than the Plain Jane dirt. I did a PH test on both the plain jane and the native topsoil I used the Rapitest ph Soil Tester from Luster leaf. I picked up at City Peoples and they both read roughly 6.5 ph.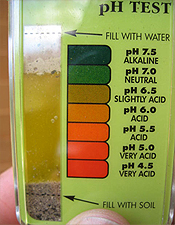 I bought all of the lavender this year from Johnny & Brenda at Best Buds in Madison Park. They are the best.
It took a while to create 5 more 60 foot wavey rows of two Lavendin varieties – 90 Abrialii plants which were the type of lavender the French used from 1935 to 1970 and 90 Grosso which replaced Abrialii as the main variety grown in France from the Mid 1970's. Abrialii was susceptible to disease from a pathogenic microorganism. The disease cut the plant life from around eight to ten years to three or four as many websites on the subject will tell you. We will see what happens with this group of 150 Abrialii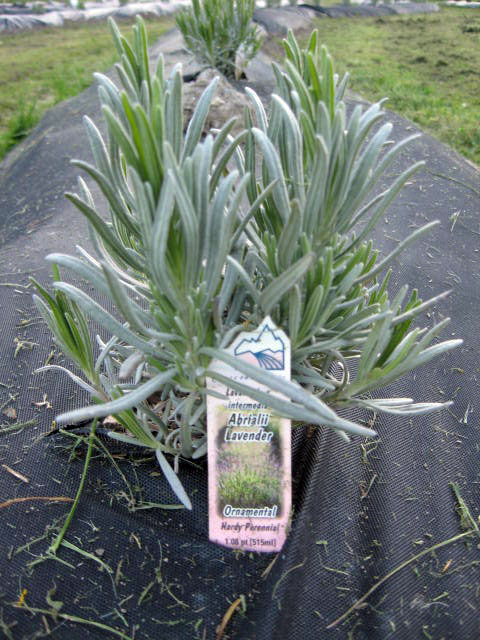 New Abrialii Lavender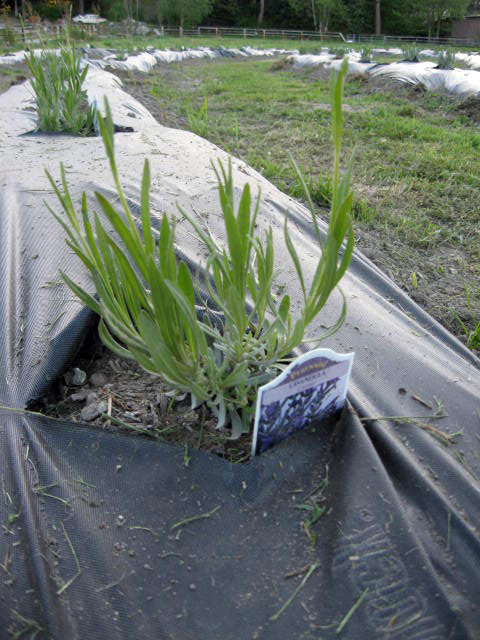 Grosso Lavender start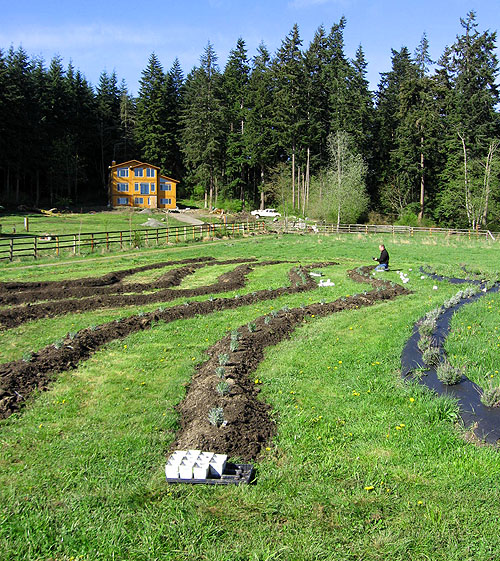 ~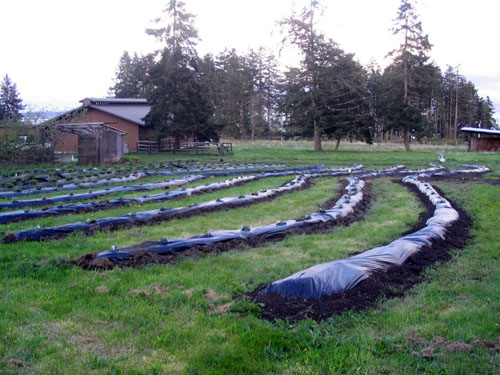 The rows I made this year somehow got progressively longer…