Bee Smokers
November 2008
I have been using all of the random shake from the Lavender for the smoker.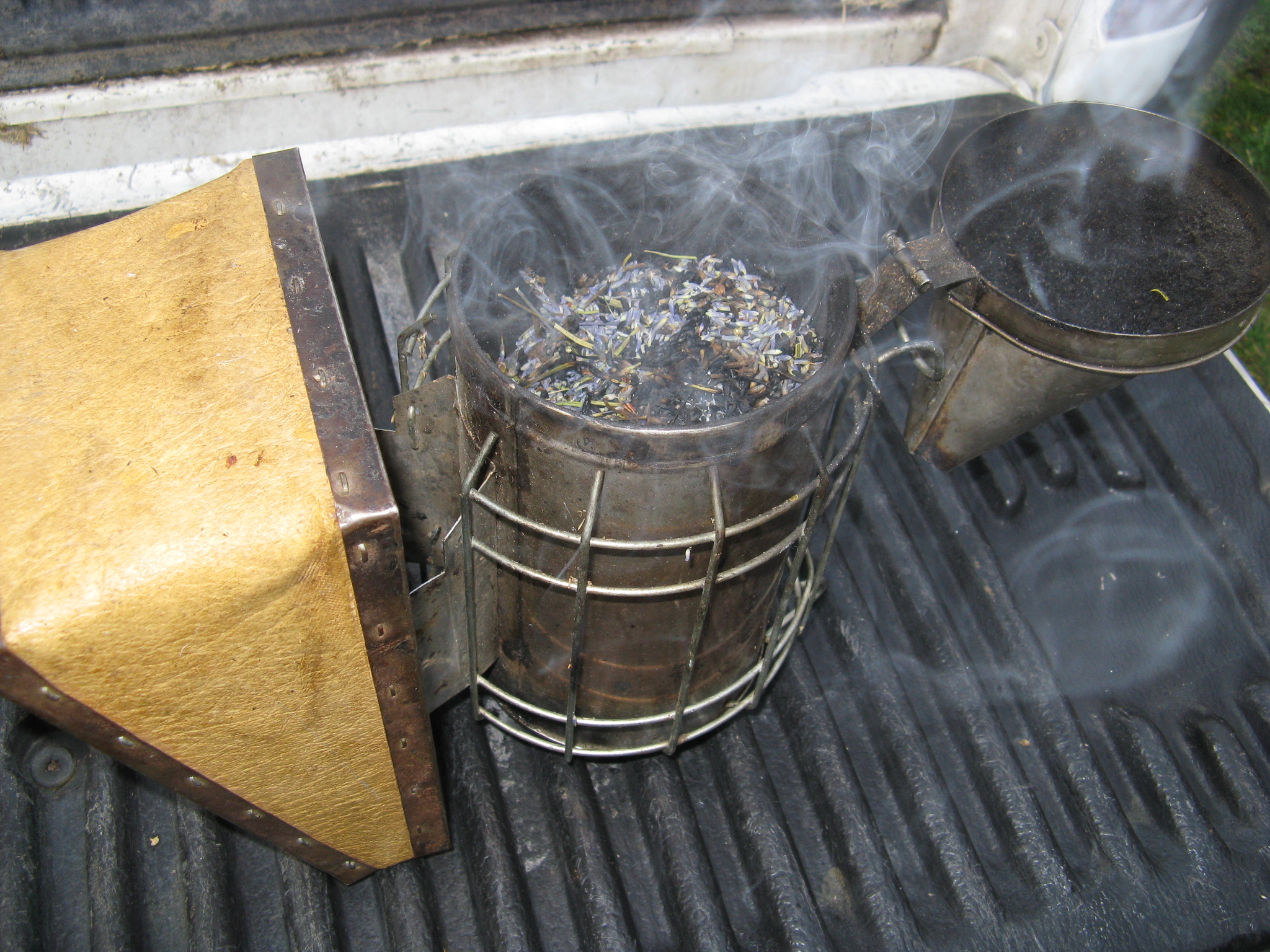 ~
I light it using a propane torch…much faster than using a match.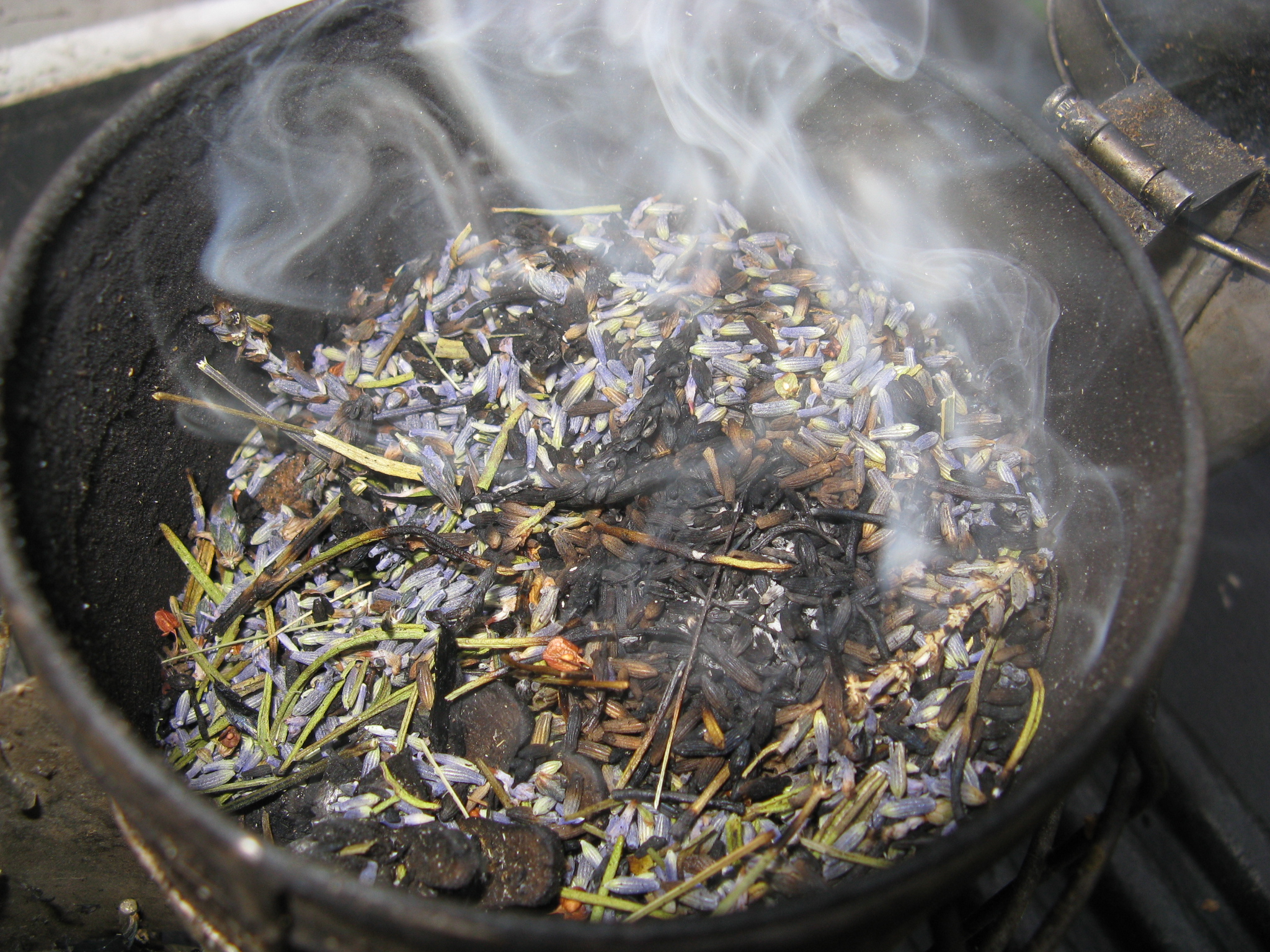 ~
Keeping it lit often requires my taking the lid off while I work on the hives and then puffing a bit to reignite it once I am ready to smoke another hive.
The bees really do behave differently when you smoke them verse not smoking them. They are far more easily agitated without smoke.. a lot more attitude!