ANTS – When they are a problem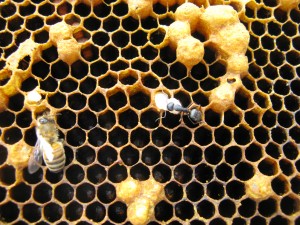 ~~~~~~~~~~~~~~~~~~~~~~~~~~~~~~~~~~~~~~~~~~~~~~~~~~~~~~~~~~~~~~~~~~~~~~~~~~~~~~~~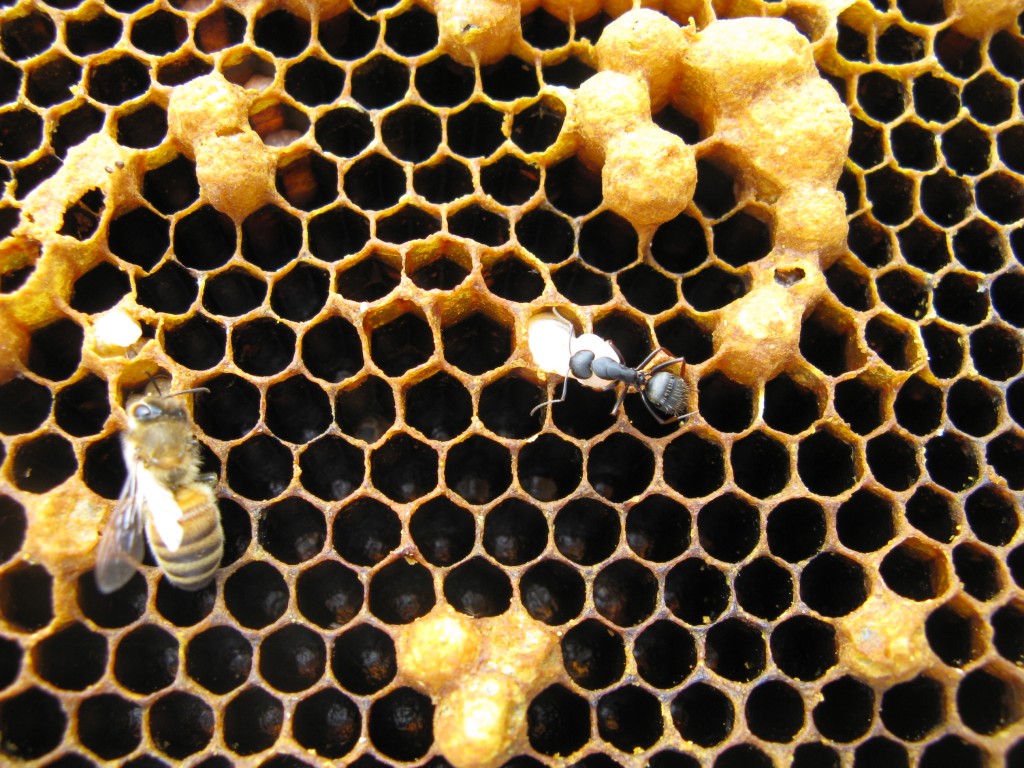 ~~~~~~~~~~~~~~~~~~~~~~~~~~~~~~~~~~~~~~~~~~~~~~~~~~~~~~~~~~~~~~~~~~~~~~~~~~~~~~~~~~~~~~~~~~~~~~~~~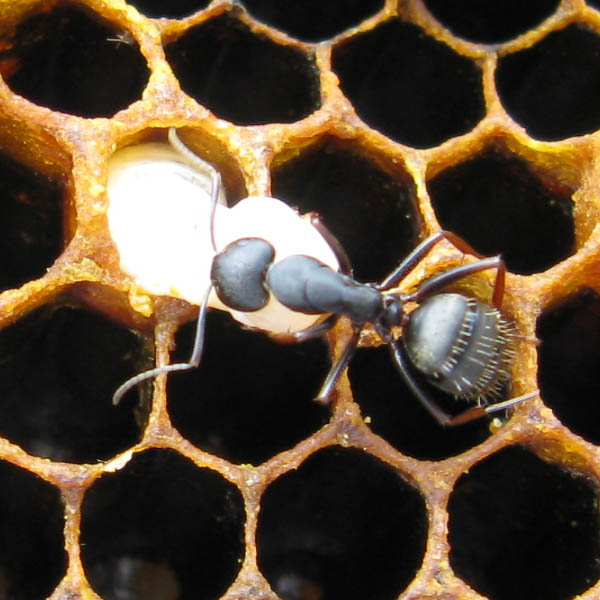 ~~~~~~~~~~~~~~~~~~~~~~~~~~~~~~~~~~~~~~~~~~~~~~~~~~~~~~~~~~~~~~~~~~~~~~~~~~~~~~~~~~~~~~~~~~~~~~~~~~~`
Originally I was all for letting ants fulfill their roll in nature. It appeared that they helped clean out the hive by dragging away dead bees.
But when I noticed around 20 fresh larva on the baseboard and then watched as this ant pulled a bee larva out of the comb I decided to interrupt their party.
I filled a tub of water and placed the entire hive on top two concrete bricks. It stopped the ants.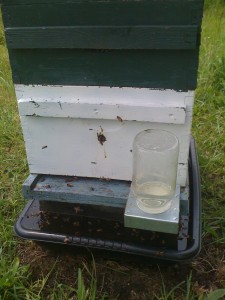 I later put a brick on the edge of the tub of water and about an inch below the actual wooden baseboard only to notice that the ants would create a bridge by two of them holding onto each other end to end creating a bridge for the other ants to climb up.
The tactics for ants solved the ant problem.