Starving Bees
May 30th 2010
Starved Bees…
You will also notice dead bees with their heads buried into the honeycomb in a last ditch effort to find food. I should have taken a picture of that but was sort of shocked by the whole thing.
~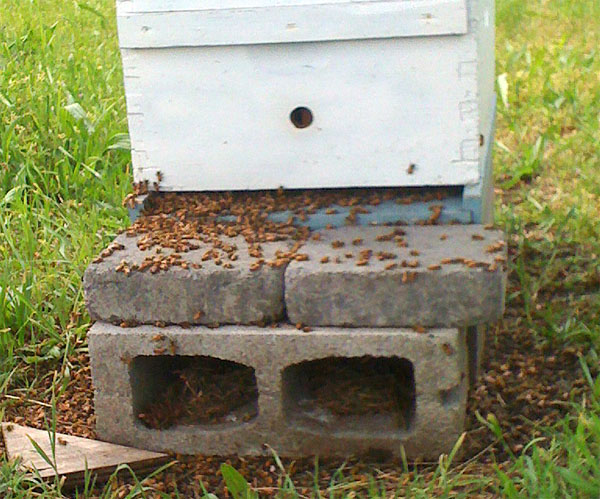 ~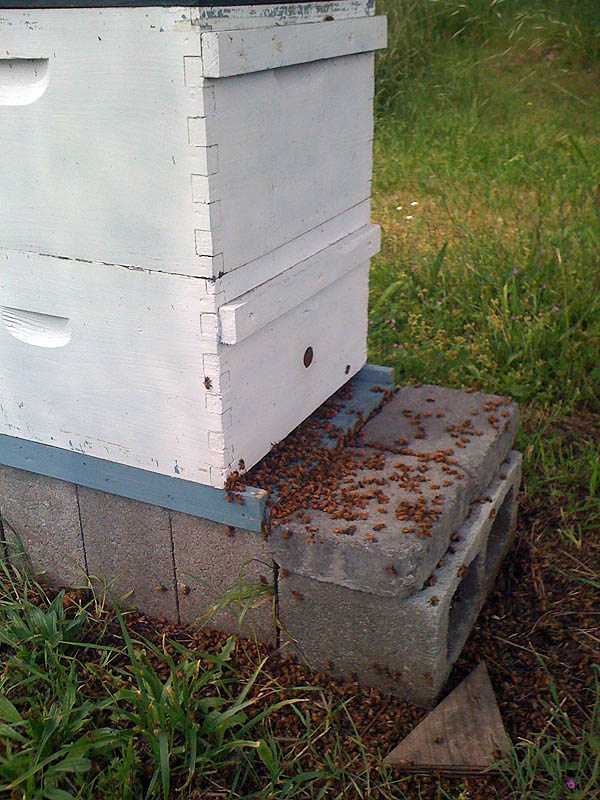 This is how I found my strongest hive this week. This hive came out of the winter just fine and the bees have  been busy collecting pollen and nectar since April or so.
I have not fed any of the hives this year as part of my "leave the bee's be" campaign this year but obviously they need a little help.
When I opened up the hive there was a lot of condensation at the top of the hive probably due to the lack of  ventilation. The front of the hive is nearly blocked off with dead bees. A lot of these bees were actually still alive but were barely moving.
There were still a lot of bees alive in the hive and so I gave them a 1:1 ratio of syrup and they were all over it within 1/2 hour.
Bees will be found head first in the comb when they have starved.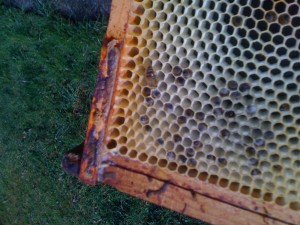 *
*
*
*
*
*
*
*
*
*
*
*
*
*
NOTES: During the Spring hive inspections check to see how much capped honey there is. When supplies are low or non existent feed them.