Week 5 & 6 ~ A Growing Hive
A Growing Hive – The Idea – Creating a healthy hive involves anticipating the needs of your honey bees. Bees like most living things need food, shelter and a nurturing environment ( a lot of sun, protection from wind and dampness and proper social environment – Queens, Drones and workers).
Some of the questions you might find yourself asking are – Are they running out of space? Do I need to add a super? Do they have enough to eat? Are there any signs of disease or mites? Do they get enough sun throughout the day? Are they protected from the prevailing winds? Is there a Queen? Etc. Etc.

May 26th 2008
There appear to be a lot of new bees in the hives! In the hive that began foraging early there seemed to be a lot of bees on the sugar syrup can. In both hives, they have really started to eat the pollen patty. They have still not built out the super with new comb but. Here are the two hives. One has noticeably more bees.
The feisty hive…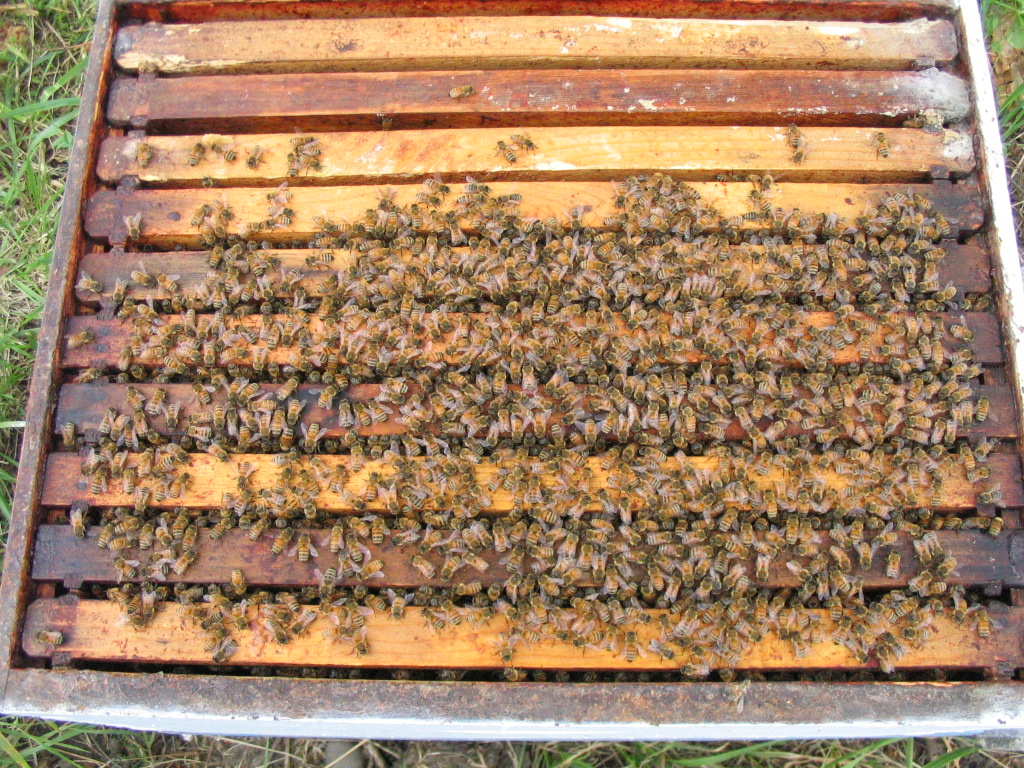 and the mellow hive…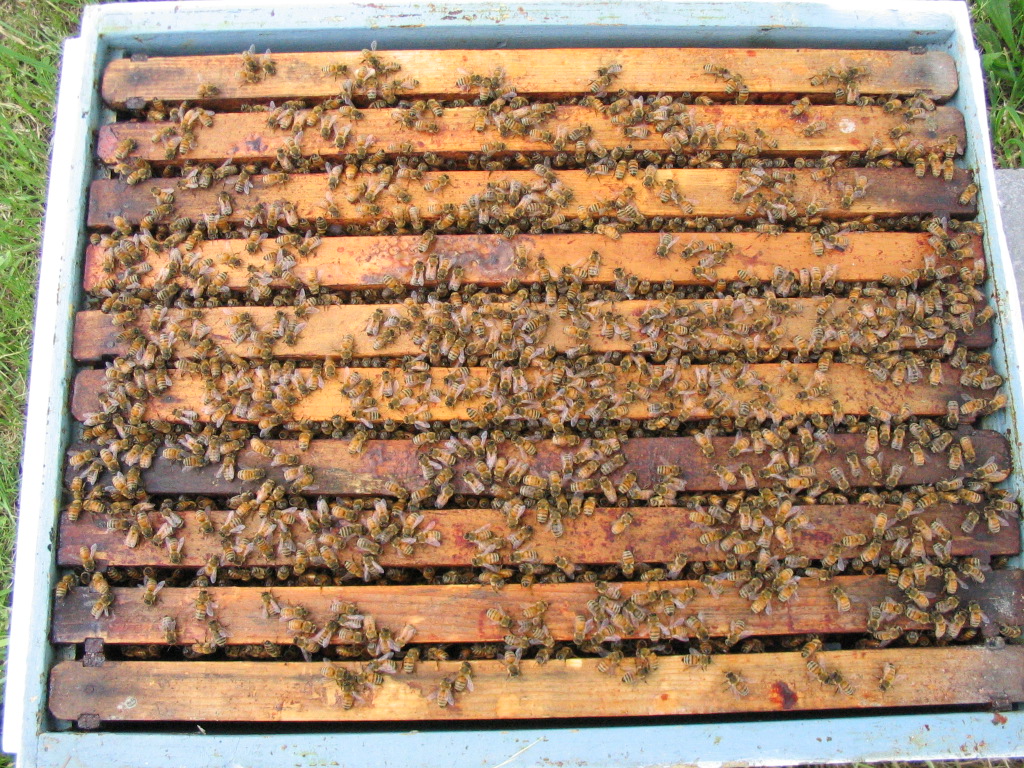 The next step is to figure out when I should add another Super….
There are a few opinions on when to add new supers.
I have read that another super should be added:
– After they have built out the first super with comb (seems like they might become overcrowded).
– When they have built out the comb in the first super 2/3 of the way, before they feel overcrowded.
– When the first is nearly full and the second is half full. Reverse the order of the first and second supers and add the third on top.
When collecting honey – Remove each super as soon as it is completely capped.